Not much, I was mostly grinding in dungeons and fusing really strong demons.
I got this Chucky lookin' demon tho.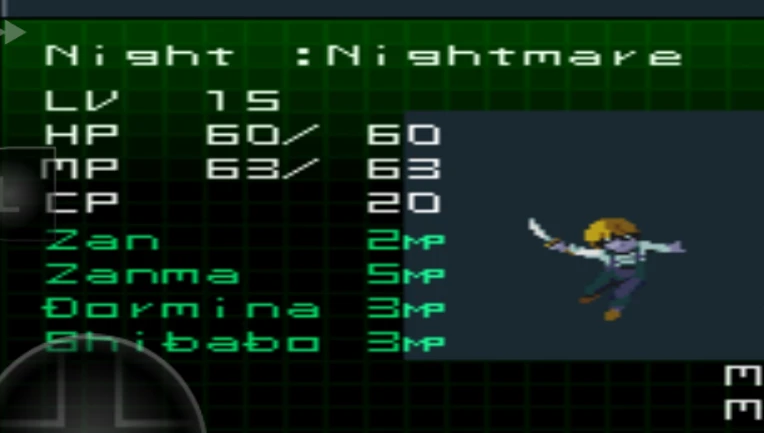 I'm slightly progressing the story.
I forgot to share this.
After I defeated the false Messiah. (Jordan.)
I went back to a place known as the center. (Where Akari's parents live.)
she was said to be captured, and locked away in a factory labor camp, so I headed there and fought Jordan again.
He got his ass beat. (Again.)
I got through and went down a floor and went into an elevator, I got into the prison, but the outer part of it, not inside of it or the camp yet.
I de-stoned this fat man, who was probably a god.
And he thanked me, he also told me he needs a bit of time before he can move properly.
I got into the prison, today, I'm still exploring the place before the labor camp.
(I swear to god it was like the backrooms, it kept going and going...)
I met a demon girl named Nadia who be came my minion and gave me help, and let me pass through jail bars leading to the camp.
So yeah, that's about it.
I haven't made much progress, I was just grinding mostly, and I had been playing the game in short bursts after a while, but I'm still playing, and probably play more later.